Government
UNIT NAME/ASSESSMENT TESTING DATE WINDOW
Purposes, Forms and Types of Political Structures September --November
Foundations and Principles of Government and the Constitution Assessment I Post Test
11/13 - 11/17
Legislative Branches (National, State, and Local) November--March
Executive Branches (National, State and Local)
Judicial Branches (National and State) Assessment II Post Test 3/26/18 – 3/29/18
Domestic and Foreign Policy/Economics March--June
Financial Literacy/Junior Achievement HSA Testing May
Ms. Carney - Government
Week of 1/2
posted on 1/3
---
U.s. history​
​
Units of Study:
Quarter 1
Unit I. The Birth of a Modern America (1865-1898)
Ch. 8—Settling the West
Ch. 9—Industrialization
Ch. 13—The Progressive Movement
Quarter 2
Unit II. From Immigration to the Jazz Age (1882-1928)
Ch. 10 sec. 1 Immigration
Ch. 12 sec. 1 Imperialism
Ch. 14 World War I
Ch. 15 The 1920's
Quarter 3
Unit III. The United States in a Time of Crisis (1929-1945)
Ch. 17 Great Depression
Ch. 19 & 20 World War II
Quarter 4
Unit IV. Challenges of the Post War (1946-1991)
Ch. 21 Cold War 1945-1991
Ch. 24 Civil Rights Movement 1954-1968
1964—1980's
U.S. History - Ms. Carney
Week of 11/27 posted on 11/30
Week of 1/2
posted on 1/3
Week of 4/16 posted on 4/17
​Week of 4/23 posted on 4/24
---
world history
World History Units of StudyTerm 1
Chapter 12—Renaissance Reformation
Chapter 13—The Age of Exploration
Chapter 14—Absolutism in Europe
Chapter 17—Enlightenment
Term 2
Chapter 17 & 18 & 19--
American Revolution
French Revolution
Industrial Revolution
Chapter 20—Democracy
Chapter 21—Imperialism
Term 3
Chapter 23—World War I & Russian Revolution
Chapter 24—Post WWI
Chapter 25—World Nationalism
Chapter 26—World War II
Term 4
Chapter 27—Cold War & Postwar changes
Chapter 28—Contemporary western world 1970-present
Chapter 29—Latin America 1945-present
Chapter 30—Africa & Middle East 1945-present
Chapter 31—Asia & the Pacific 1945-present
Chapter 32—The New World
Week of 11/27 posted on 11/28
---
government ap
The AP textbook can be accessed on the edmodo.
Powered by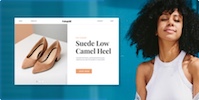 Create your own unique website with customizable templates.